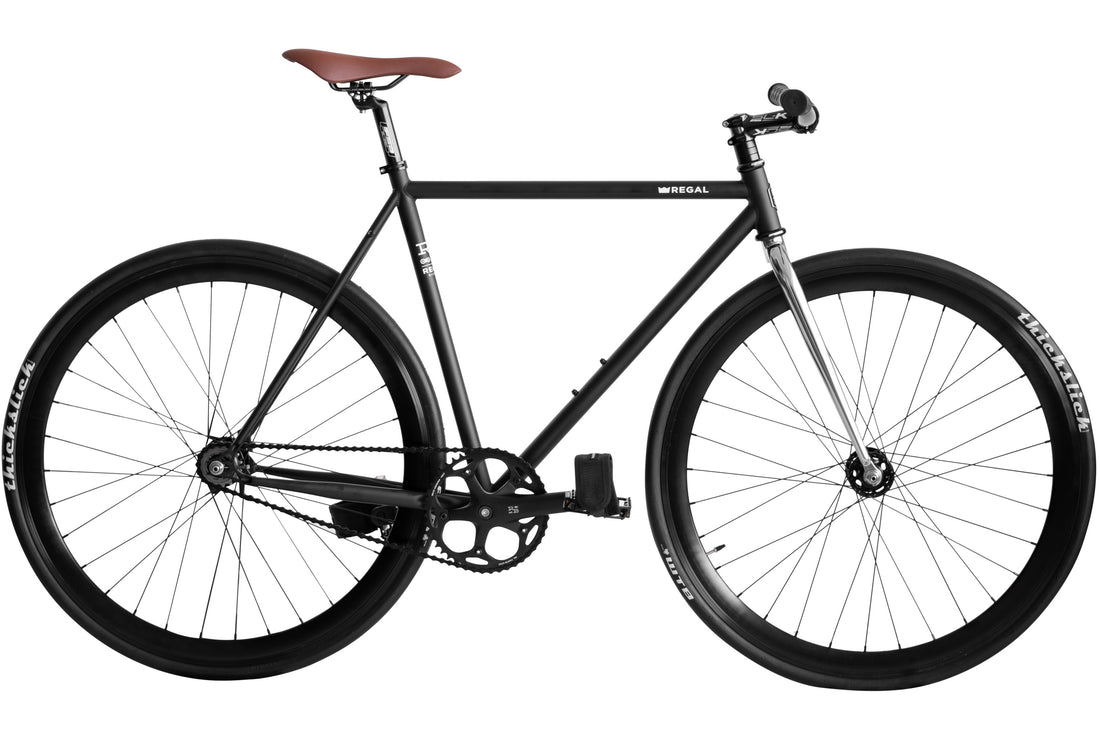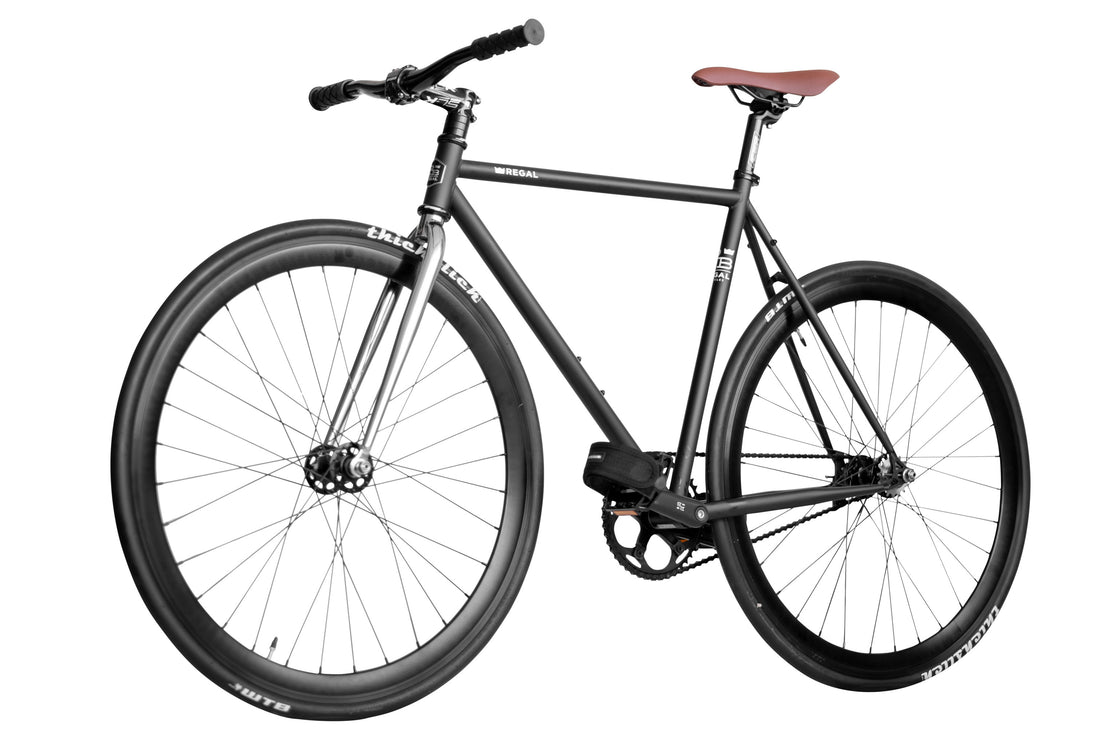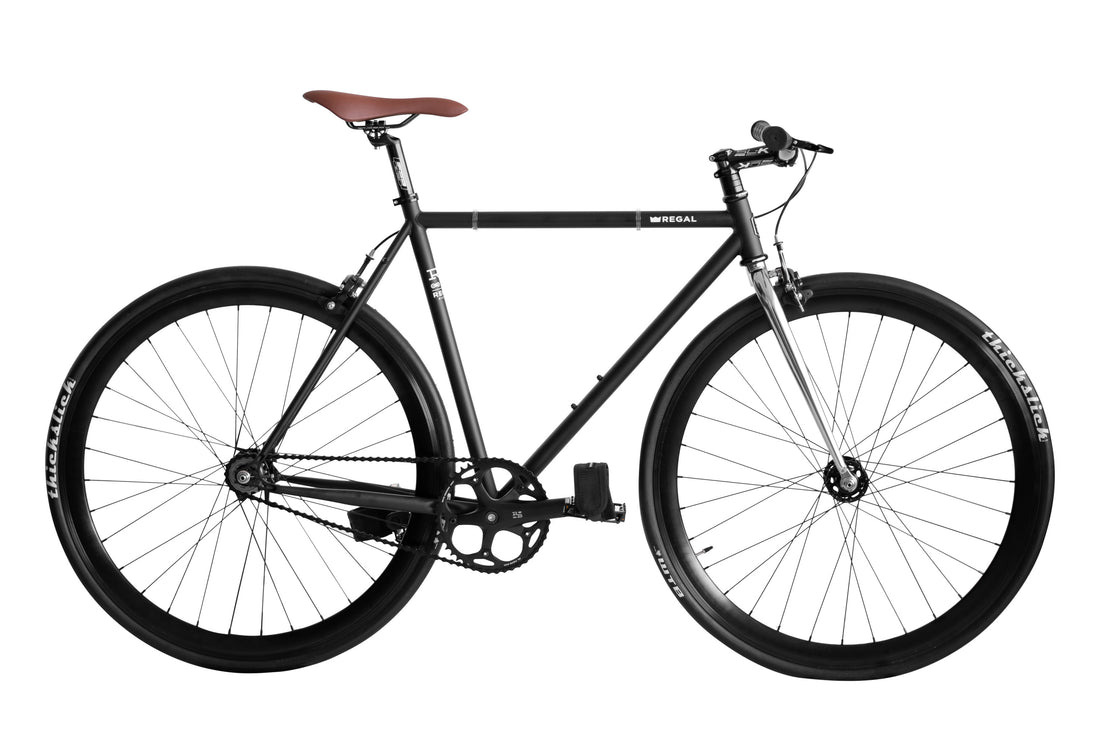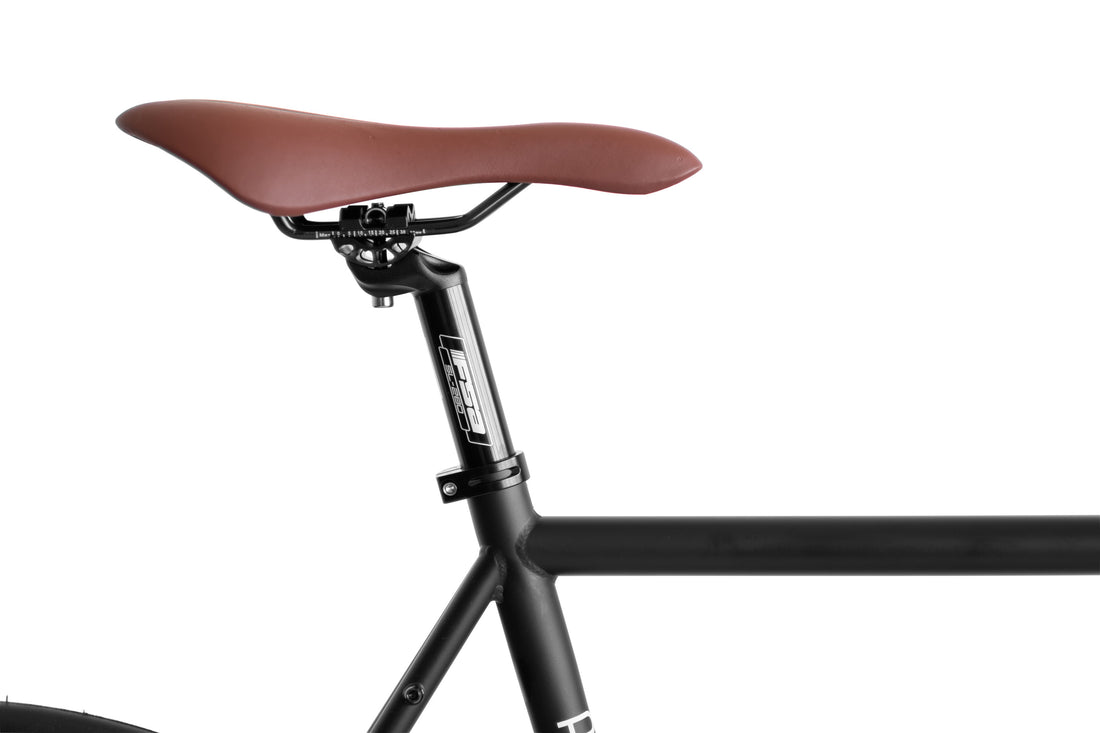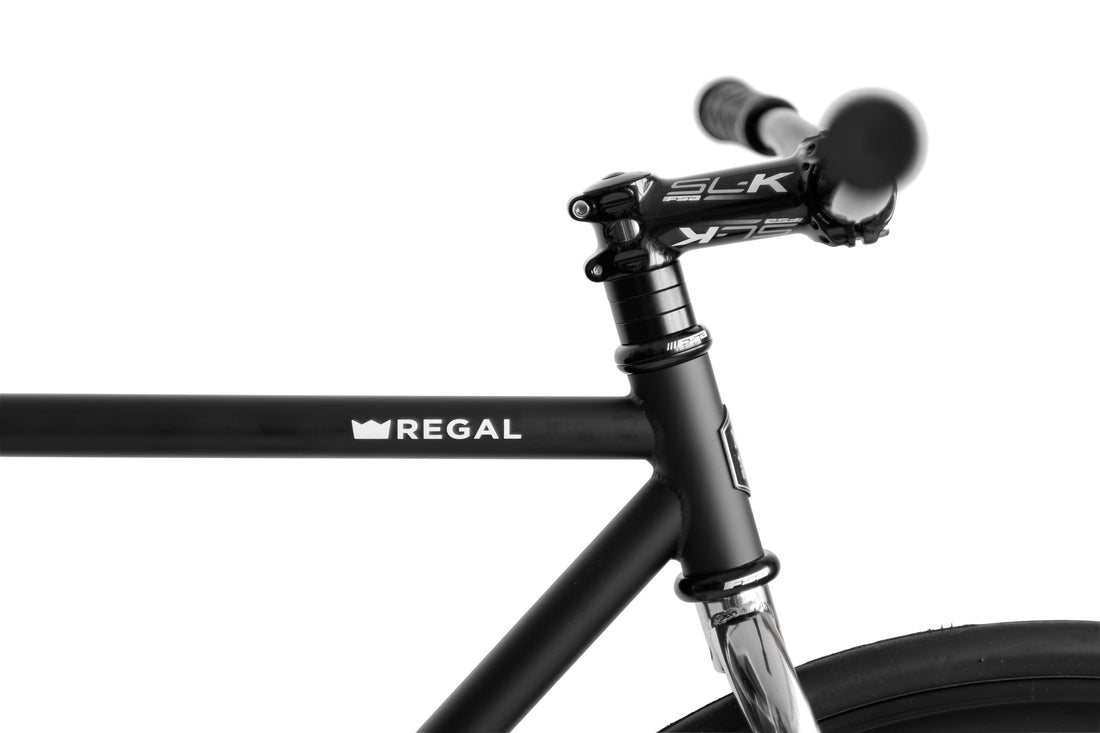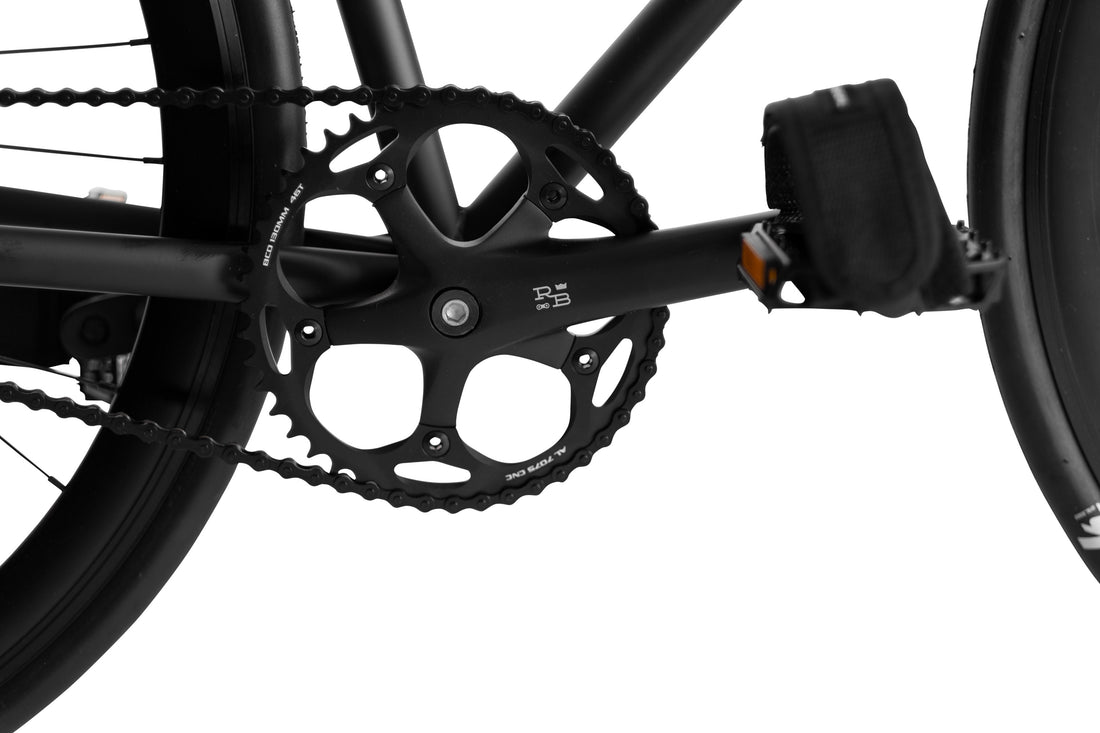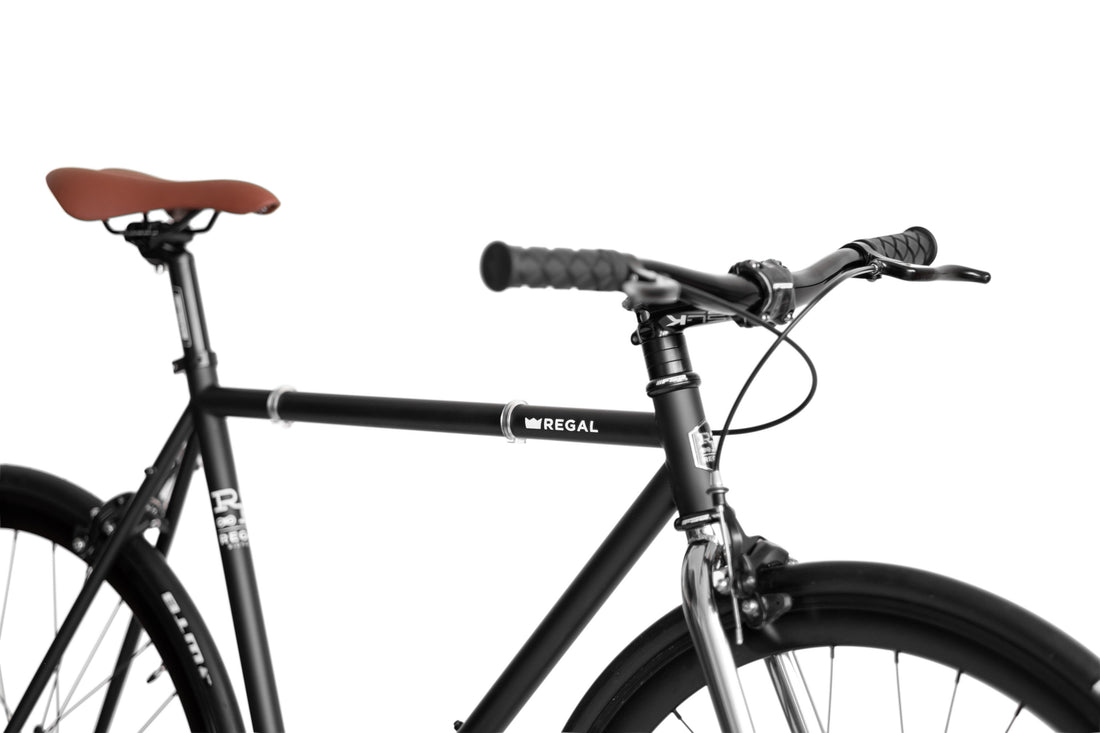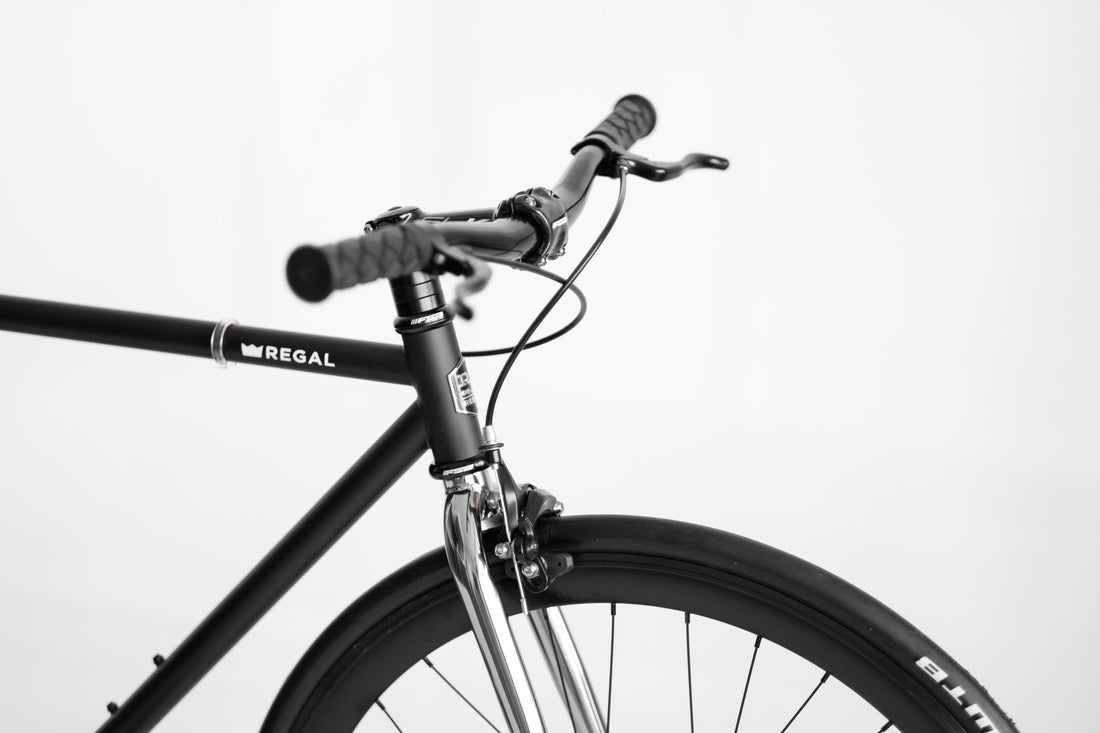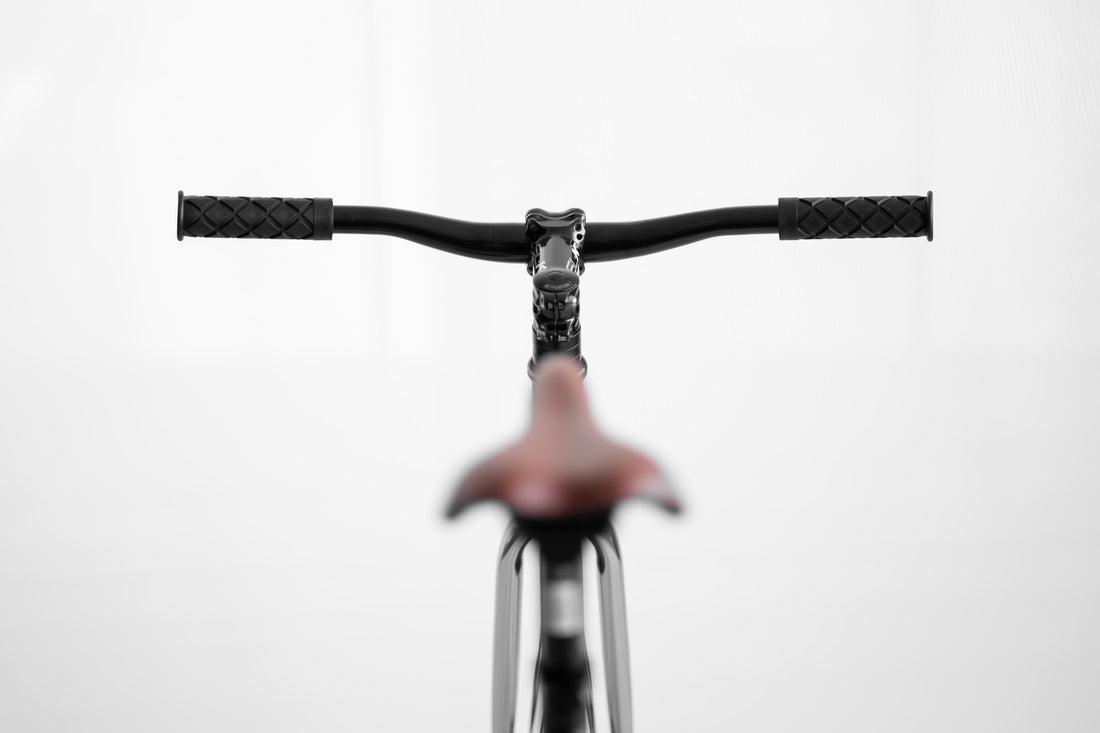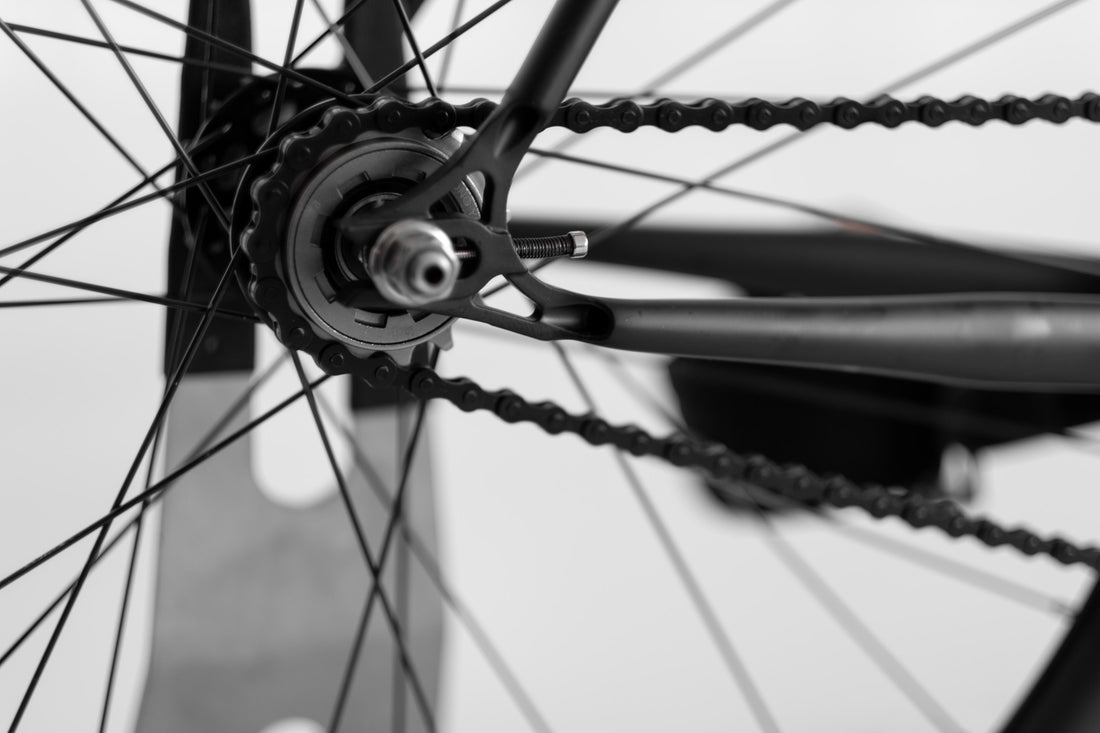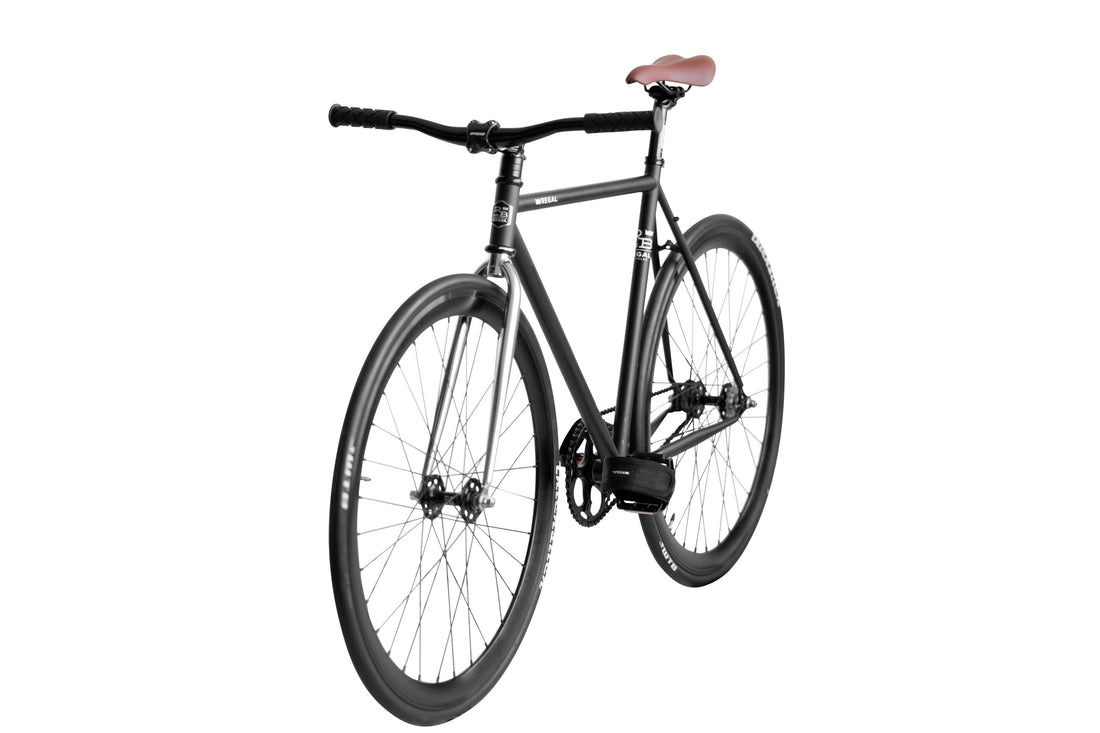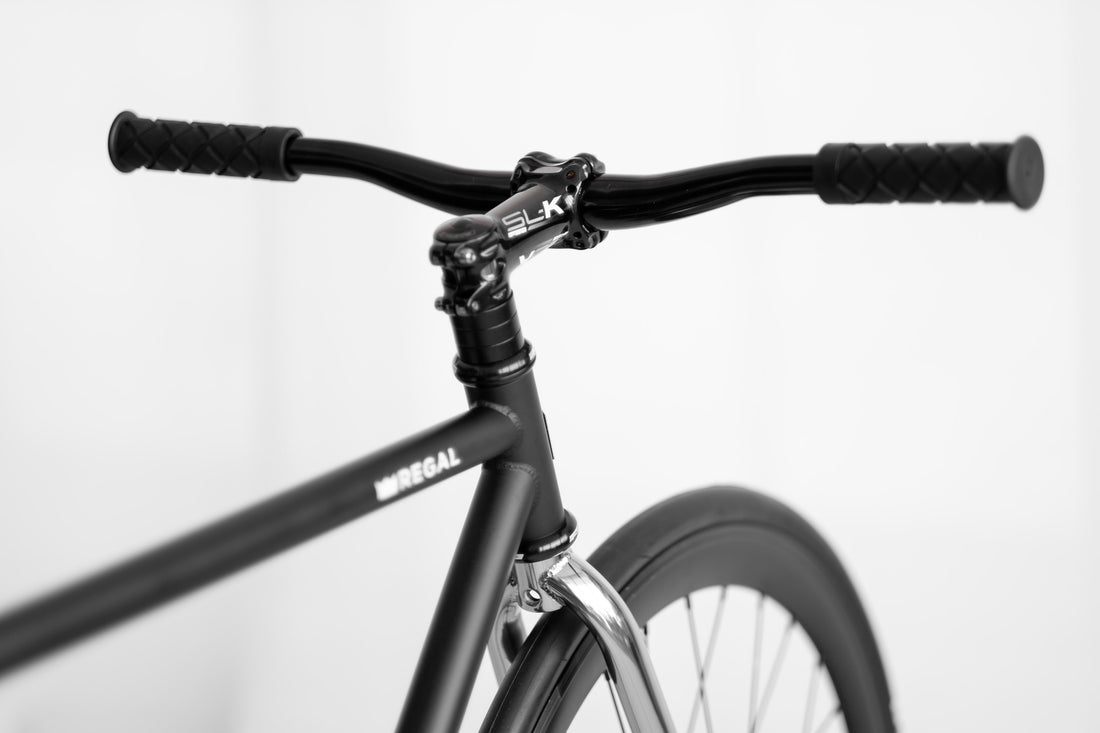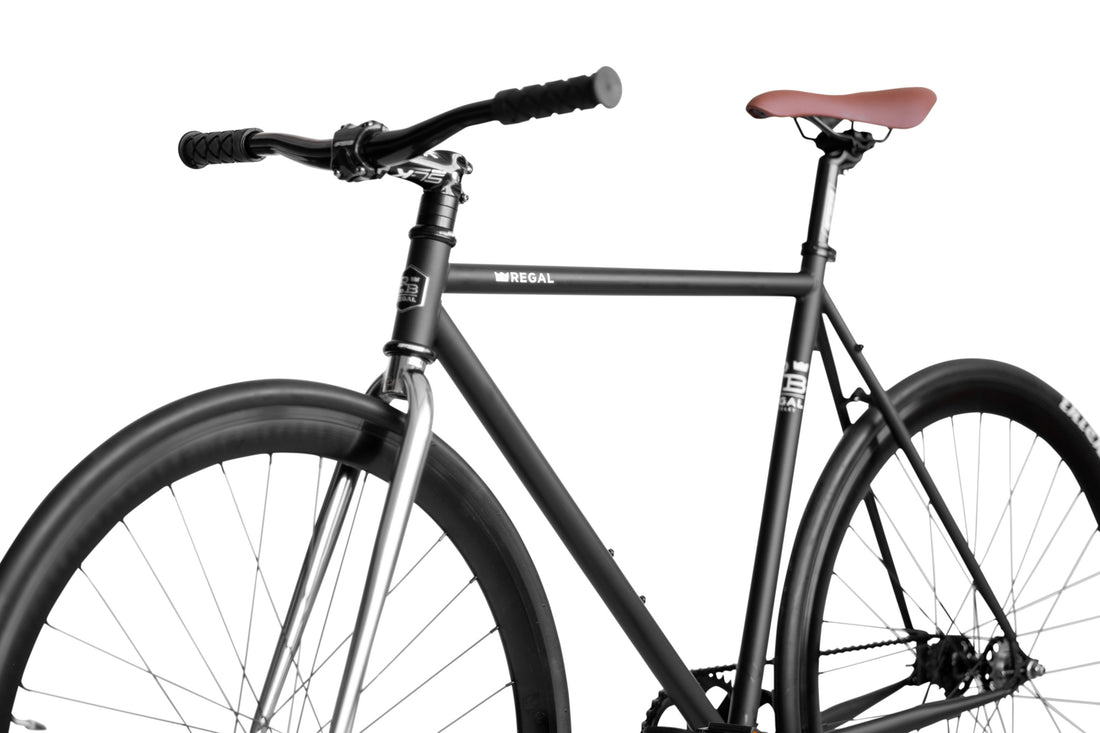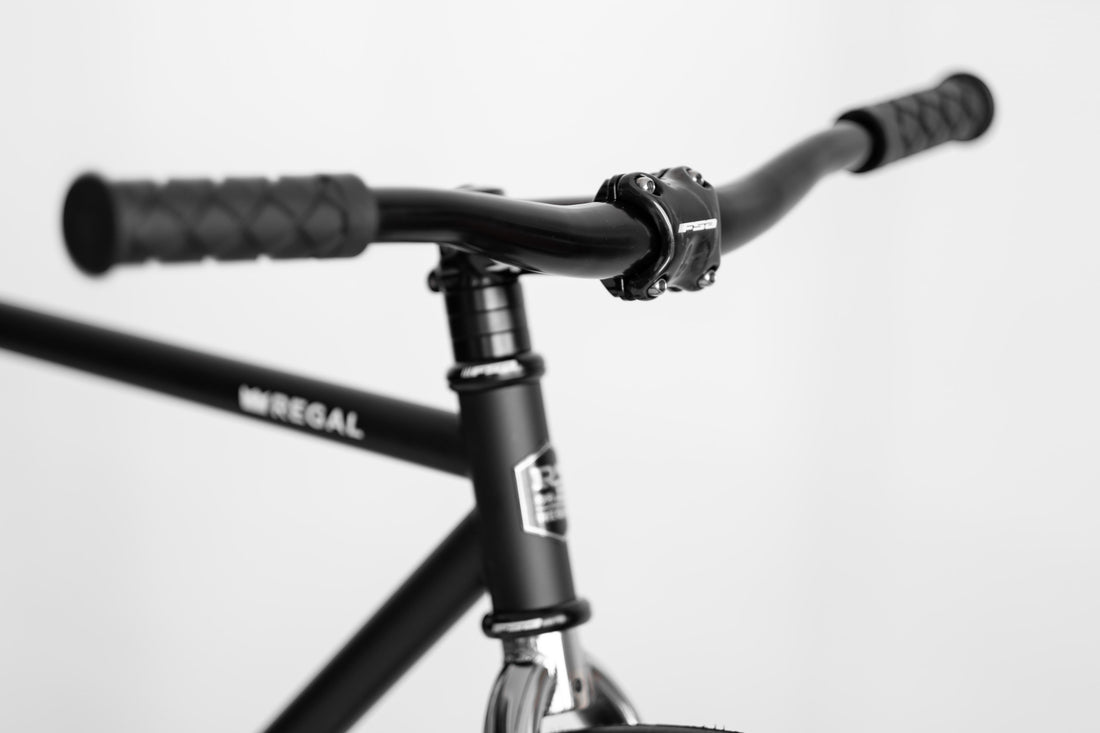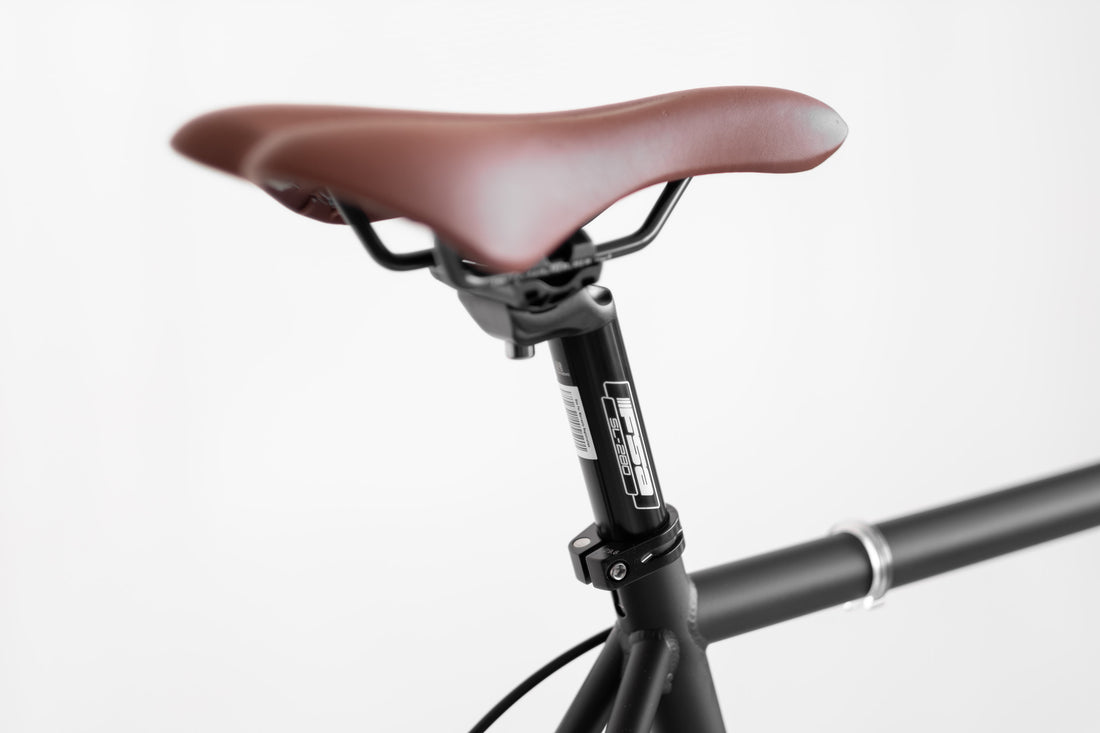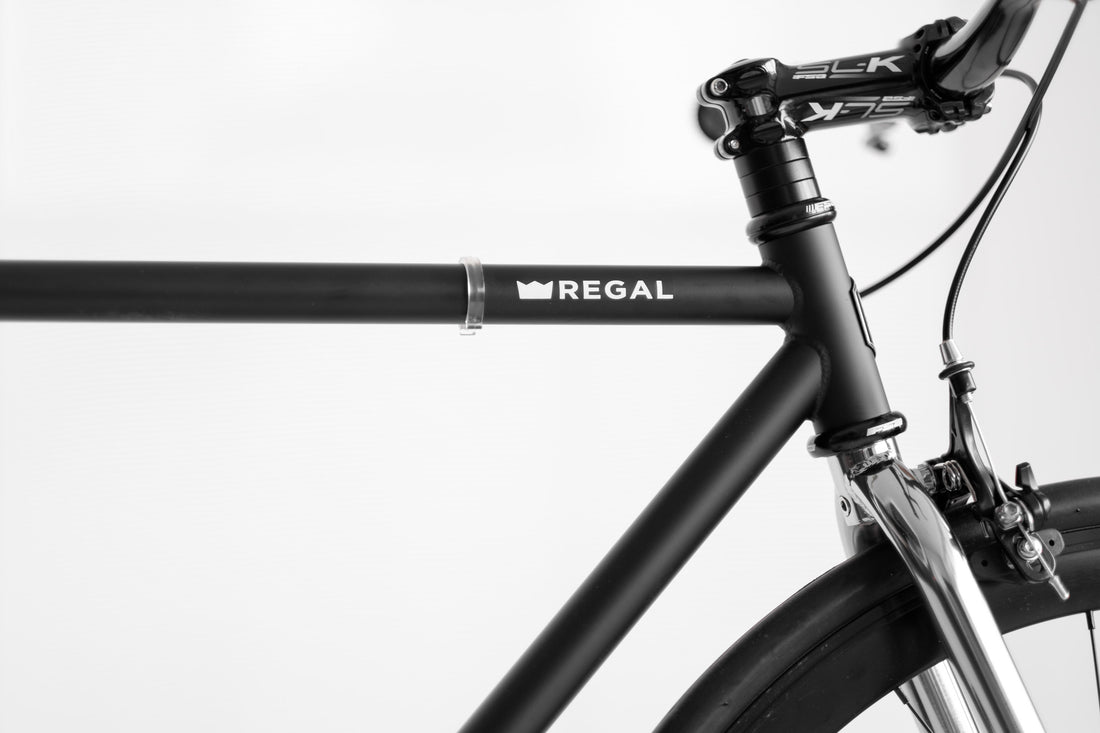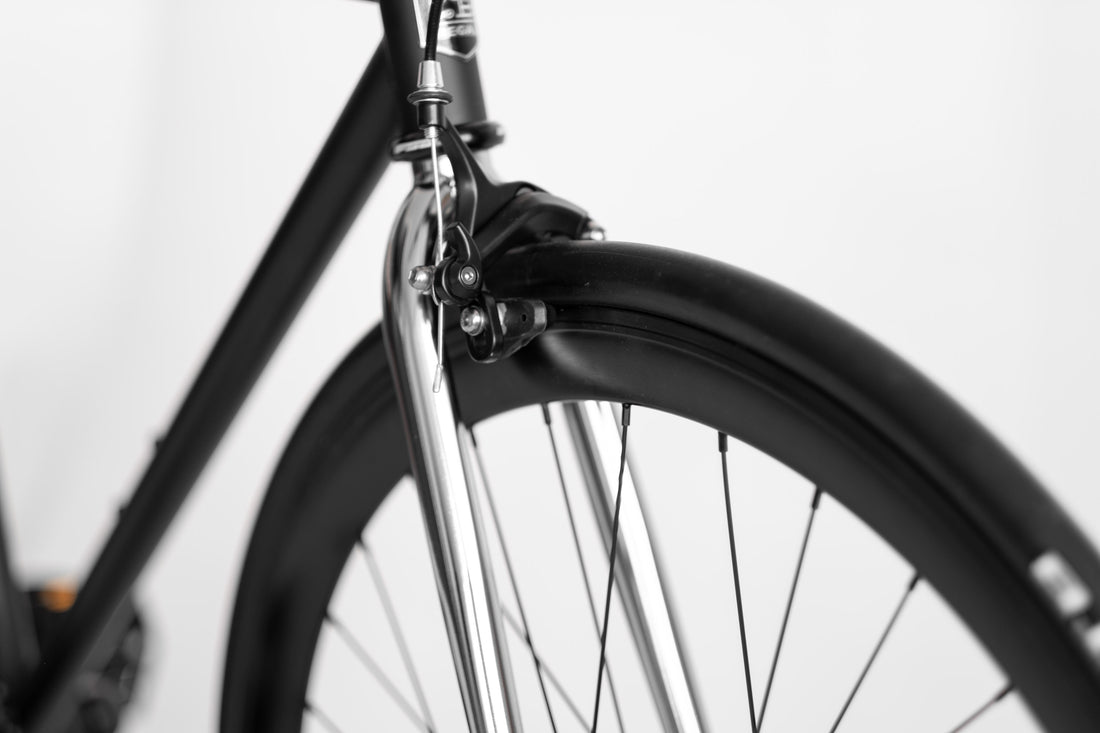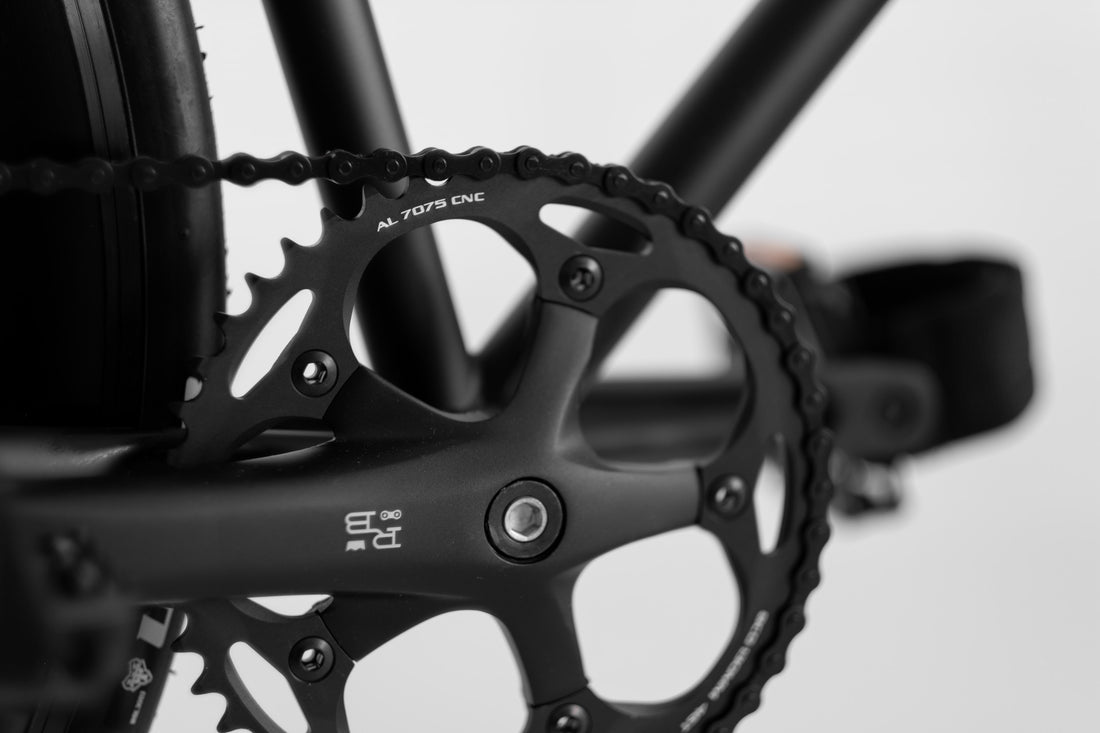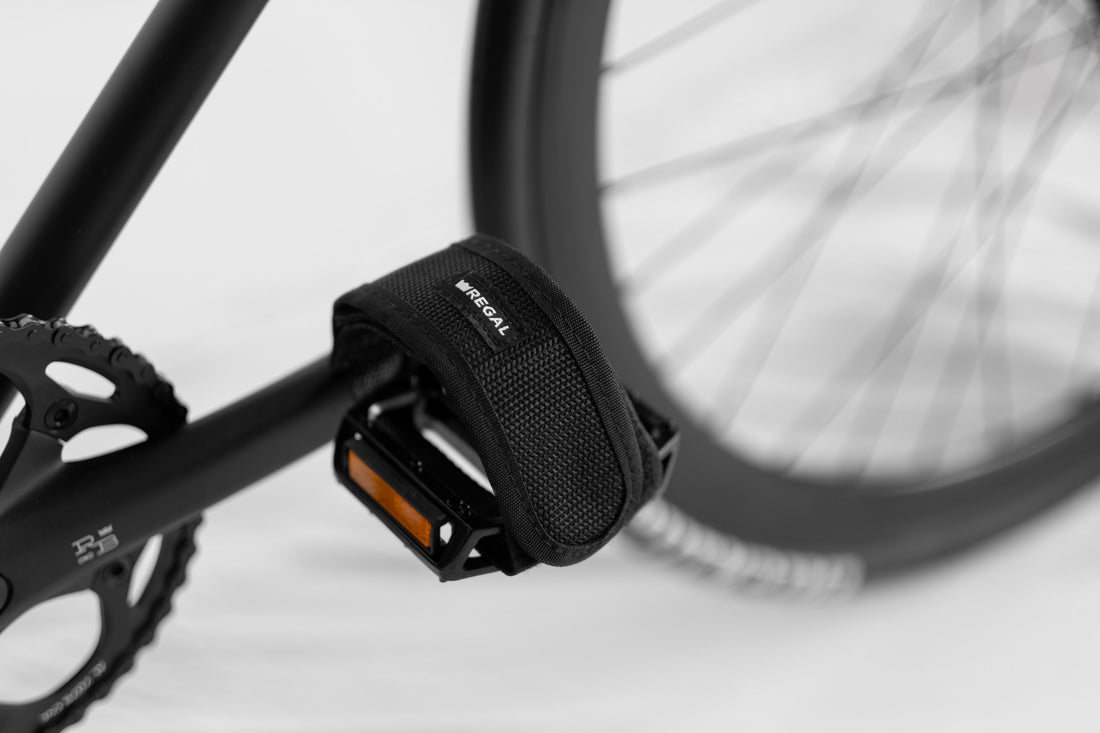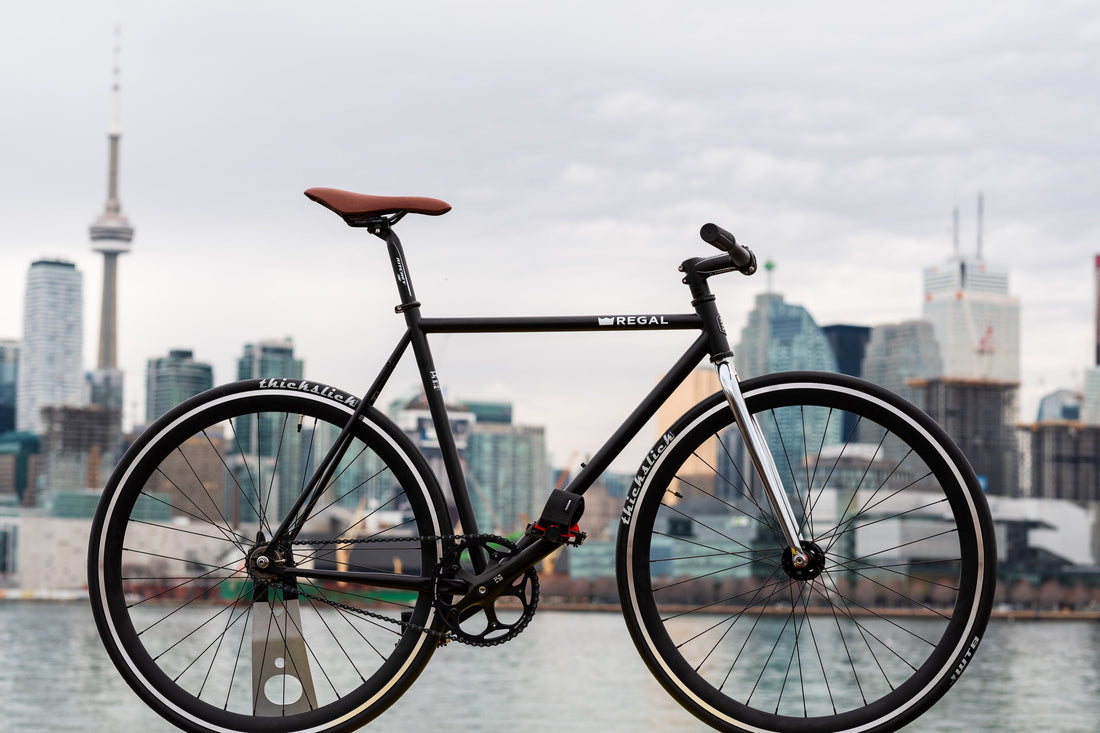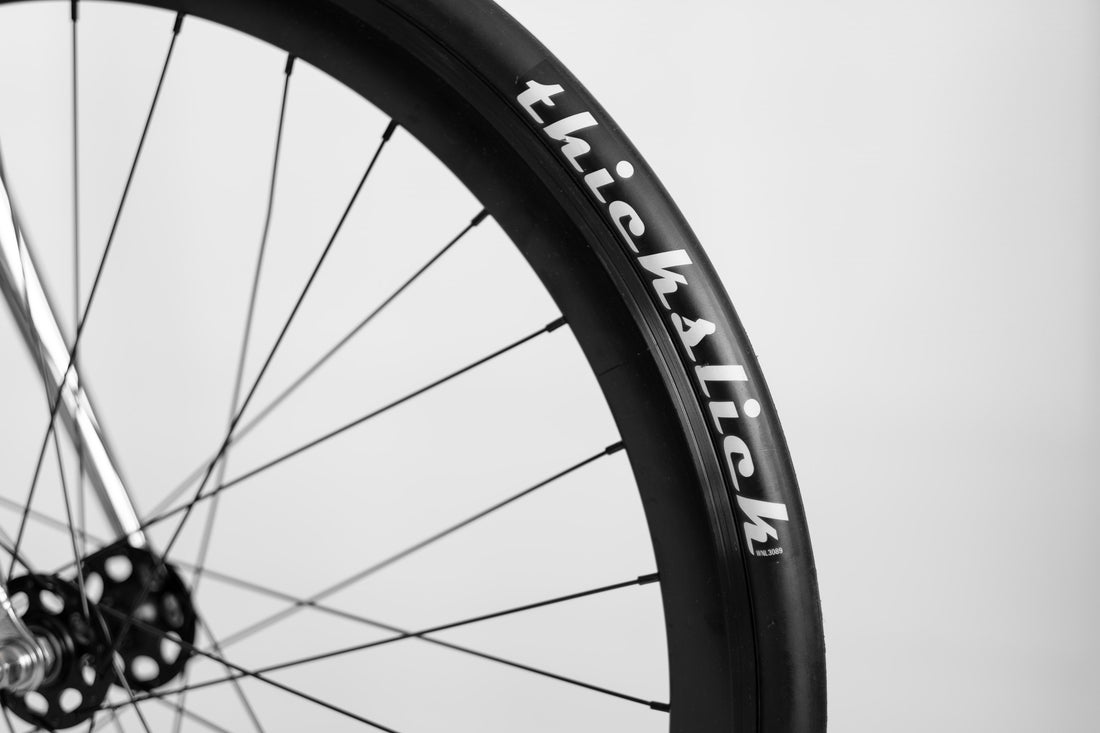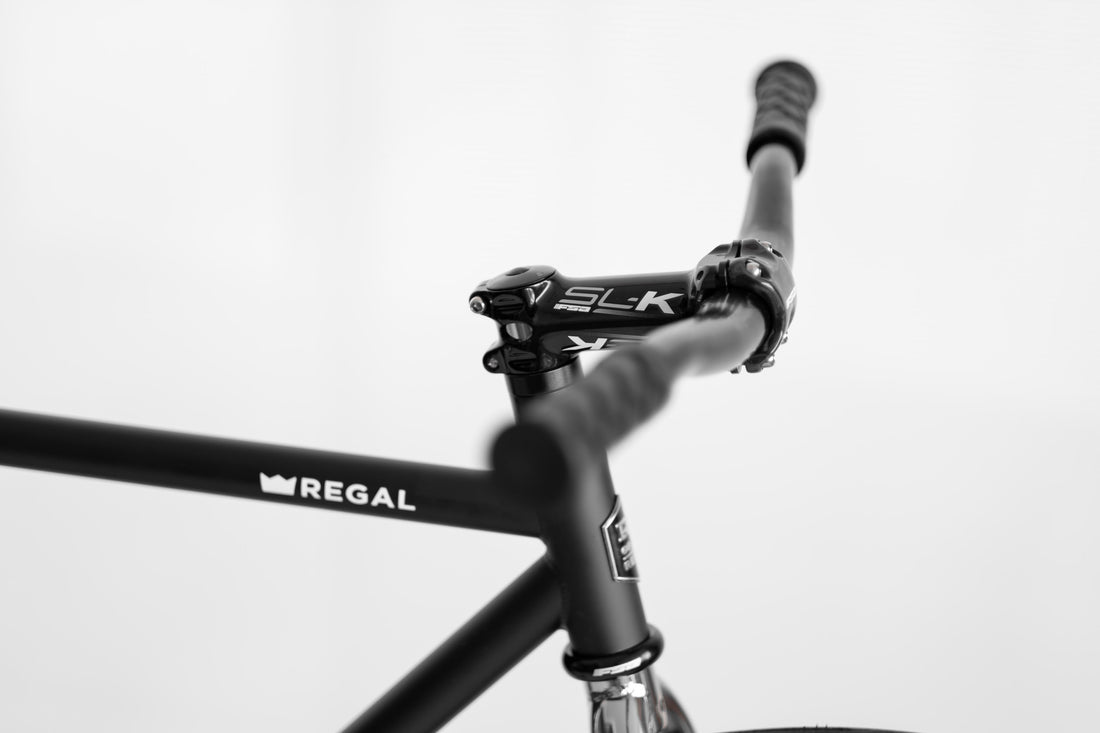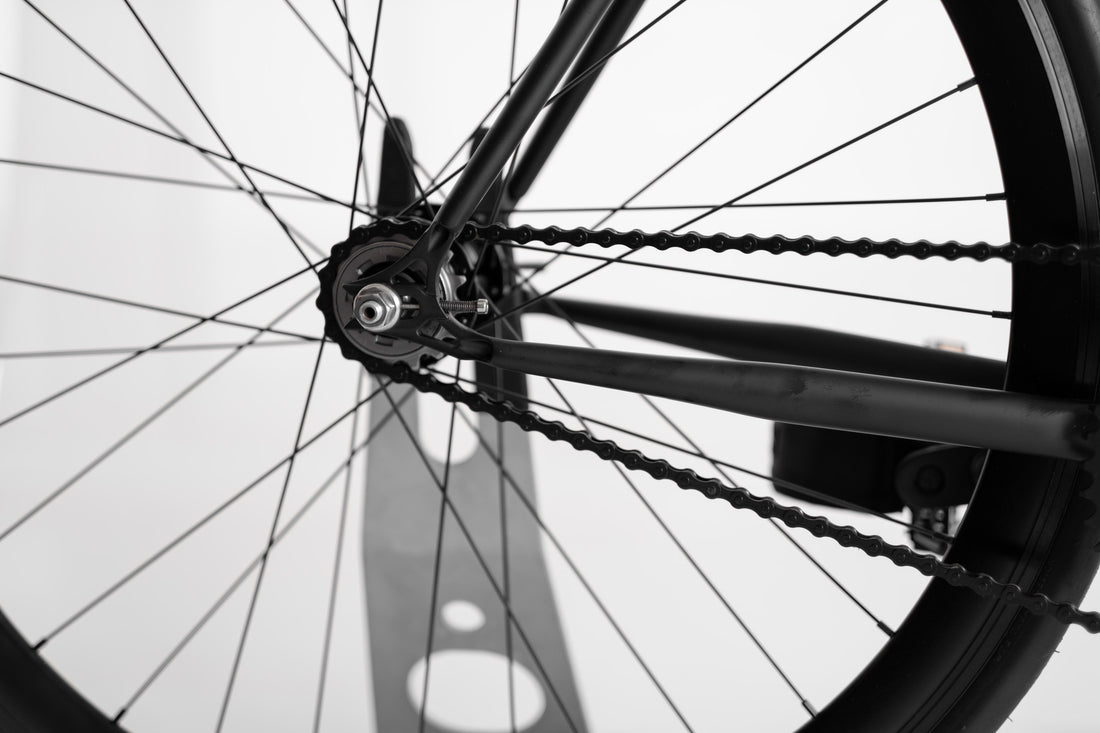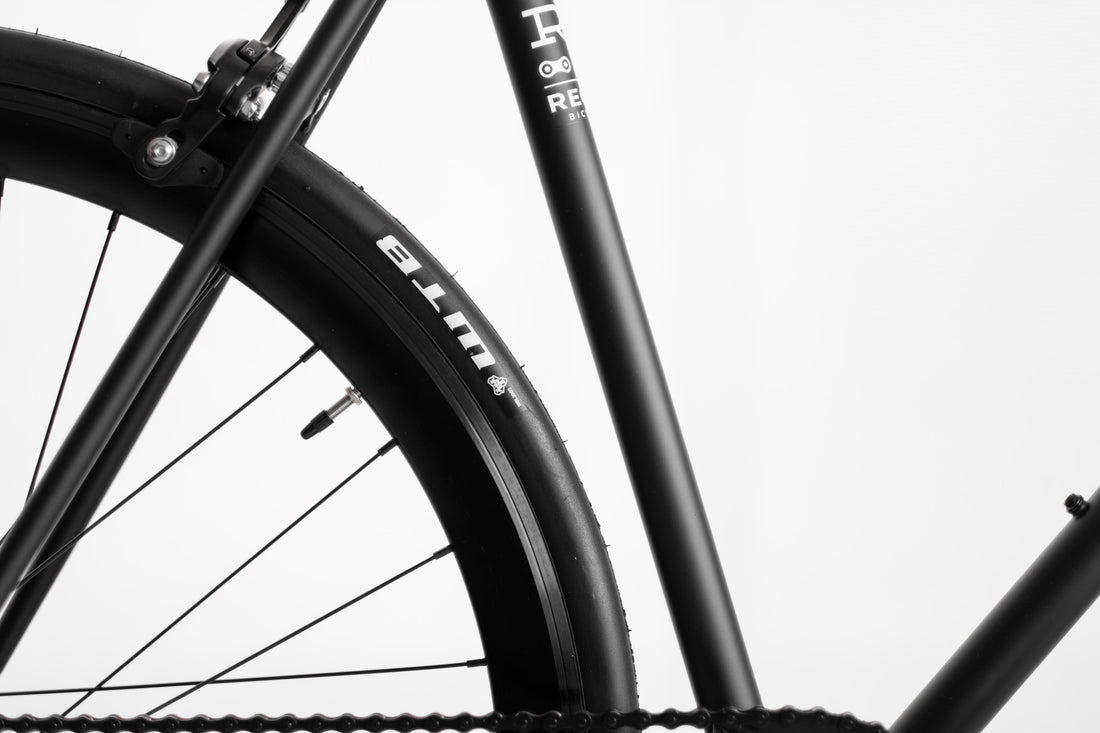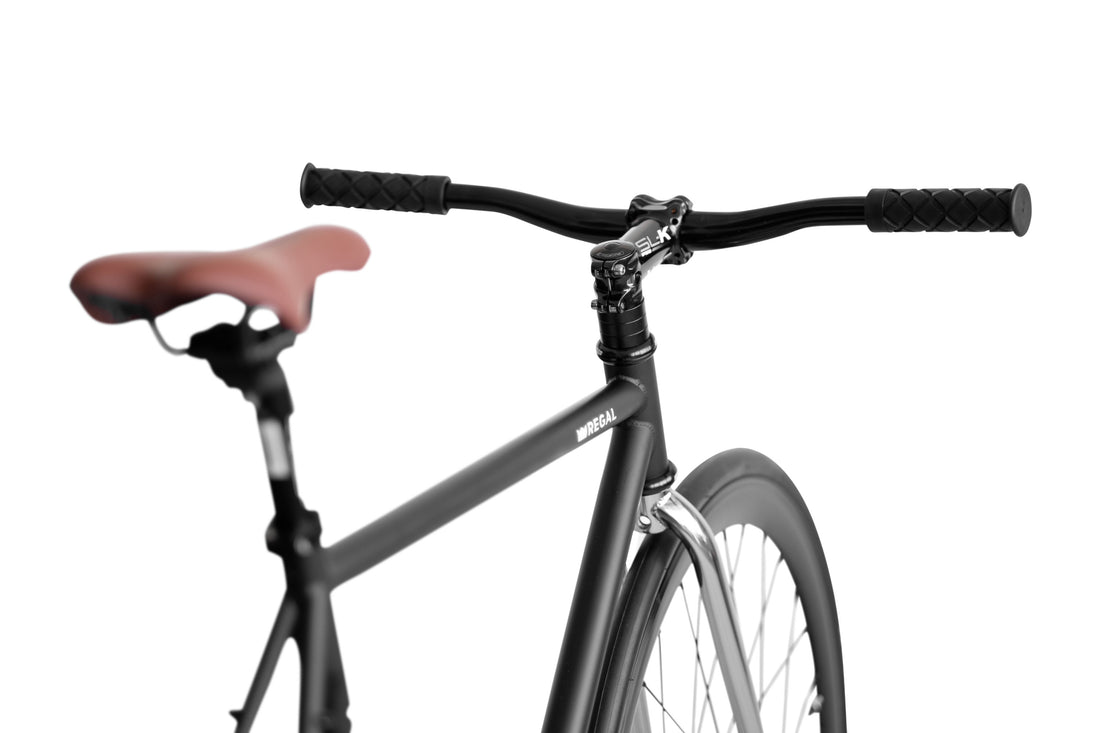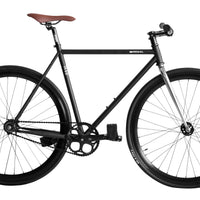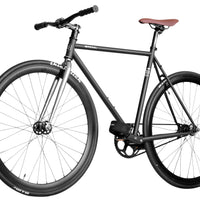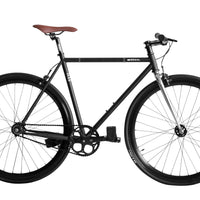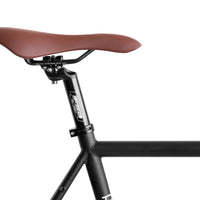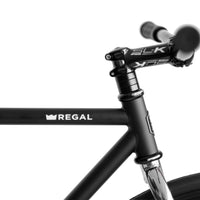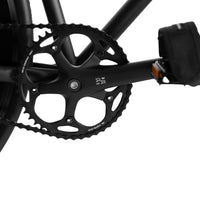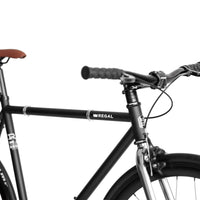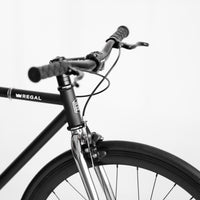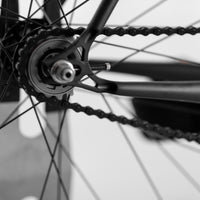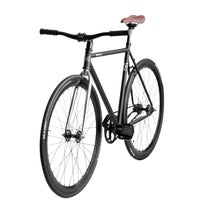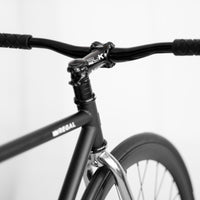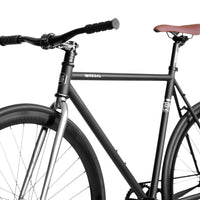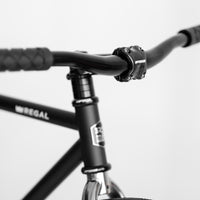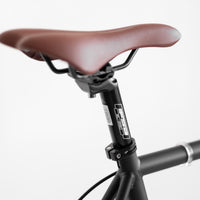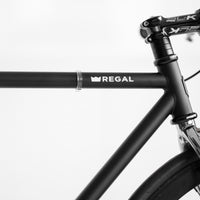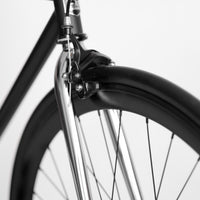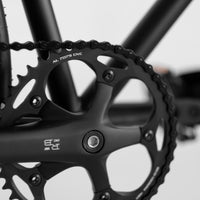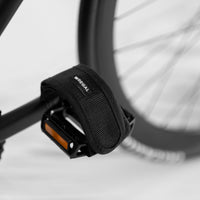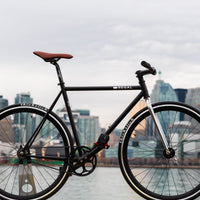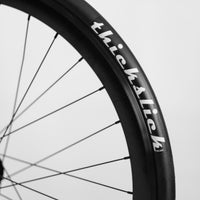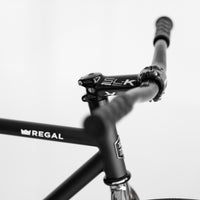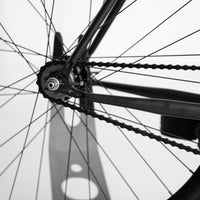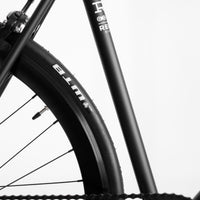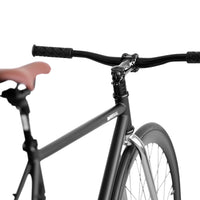 Fast Free Shipping Canada Wide
The Spectre is for those who are fearless and in control. Living up to its name, this is the divine phantom of the Premium series. With slick black frames and matching rims, you'll turn heads on the road. ThickSlick tires are designed for quick, ghostly escapes. The Regal CNC 7075 T6 Aluminum Crank powered by SRAM rotates freely with a Japanese engineered Tange-Seiki Bottom Bracket. And a Ritchey stem gives you that comfortable ride - as you and The Spectre haunt the streets! 
Front & Rear Brakes Included*silver
Thickslick 700 X 28C Freedom Sport Tires
Deep V 40MM Rims
Flip-Flop Hub for Fixed or Freewheel Riding (17T)
Weighs around 10.7 Kilograms
Small 50 cm
For riders 5'3" to 5'6"
Standover Height: ~29"
Medium 54 cm
For riders 5'6" to 5'10"
Standover Height: 30"
Large 58 cm
For riders 5'10" to 6'2"
Standover Height: 32"
XL 60 cm
For riders 6'1" to 6'4"
Standover Height: 33"
FREE SHIPPING ACROSS CANADA
All of our bicycles, products and accessories are shipped from our warehouse in Toronto, Canada using Purolater, Loomis Express or FedEx Ground. In most cases and unless otherwise specified, products will be shipped within 24 hours of order confirmation (excluding weekends).
Example shipping times:
2 to 3 Days: Toronto, Ottawa, Montreal
3 to 4 Days: Calgary, Edmonton, Halifax, Moncton
4 to 6 Days: Vancouver, Victoria
For more information, click here.
WARRANTY
All bicycle frames & forks are covered under a 1 year manufacturer's warranty.
For more information, click here.
components
1.Frame:4130 - Double-Butted Chromoly Steel
2.Fork:4130 - Chromoly Steel
3.Headset:FSA TH-875-1 1-1/8 Inch
4.Handlebars:ProMax Riser Bars 50 CM, 20mm Rise - Aluminum
5.Stem:FSA SL-K 31.8 mm - 100 mm extension
6.Seat Post:FSA SL-280 27.2 mm X 350 mm
7.Saddle:REGAL Synthetic Leather - Brown
8.Crank:46T - 170 mm Extension - Aluminum 7075-T6 (CNC) - High Performance
9.Bottom Bracket:VP-BC73 BSA - Sealed - 68W x 107L
10.Chain:KMC - Z410
11.Rims:Aluminum 40mm Deep Dish - 700C x 32H
12.Hubs/Cogs:Novatec Sealed, High Flange Hubs. Flip Flop 16T Freewheel & 16T Fixed - Hallow Axle
13.Tires:ThickSlick® – WTB 700X28C Tires
14.Brakes:Radius or Tektro - Dual Pivot Caliper 47 mm - 57 mm - 22.2 mm at Bars
CUSTOMER 📸 OF PREMIUMS #REGALBICYCLES
First Week With 2022 Spectre
It arrived in a typlical bike box and was easy to assemble. Just required unwrapping, front wheel, handle bars, seat post and pedals to be attached. What shocked me was the condition of all the compoenents. I've purchased other bikes online and usually have to rebuild them so all the parts are working as required. Not the Spectre. The head tube was greased. The free wheel and fixed cog had their threads greased. Since it comes with sealed bottom bracket and sealed hubs I didn't have to check them but they rotated very freely. The wheels were both true, a very rare occurance with an online purchase. The brakes on both wheels were prefectly tuned, no adjustments required. After inflating the tires I was on the road in 30 minutes after receiving the box.
Now that I've had it for a week and put 400 kilometres on it I can say it was well worth the money and I have no regrets on trying Regal. And even at 63 years old I look pretty cool on it especially when I'm passing the roadies. I did switched out the saddle and handle bars for ones I'm more familiar with but that's just a personal preference.
If you're contemplating buying a Regal, rest assured you'll be getting a quality bike.
Easy assembly. Smooth ride.
Love this bike. Assembly was very easy. Hardest part was to take off the packaging.
The ride itself is very smooth. And the bike looks amazing.
Get one you won't regret it!
The Spectre - Via Vino Velo
Very pleased with the model and super happy with the back up, support and advice from Steve Irwin at Vino Velo here in Virgil … he put me on track for 'The Spectre' and quickly got me up and running!
Another happy customer!
Ordered my bike and it arrived in less than 4 days. Once opened and assembled, I was incredibly happy with my purchase. This is a solid, no nonsense bike that I will use as my everyday rider. The bike is great looking and is an assembly of solid components with a great long lasting frame. Overall very satisfied and would recommend Regal to friends.
Great bikes and amazing after sale service
This is our second Regal bike we've gotten from Regal Bikes. We purchased our first 2 bikes back in 2013 and have now upgraded to their premium model, and they are just amazing. We had an issue with a part on one of our bikes early on and rectified the issue right away and sent a replacement part. We use our bikes almost everyday and they are perfect for our comute to work. I recommend these bike to anyone wanting a maintenance free, and reliable bike. Thanks again Regal for our great bikes and amazing service.